The Writing Center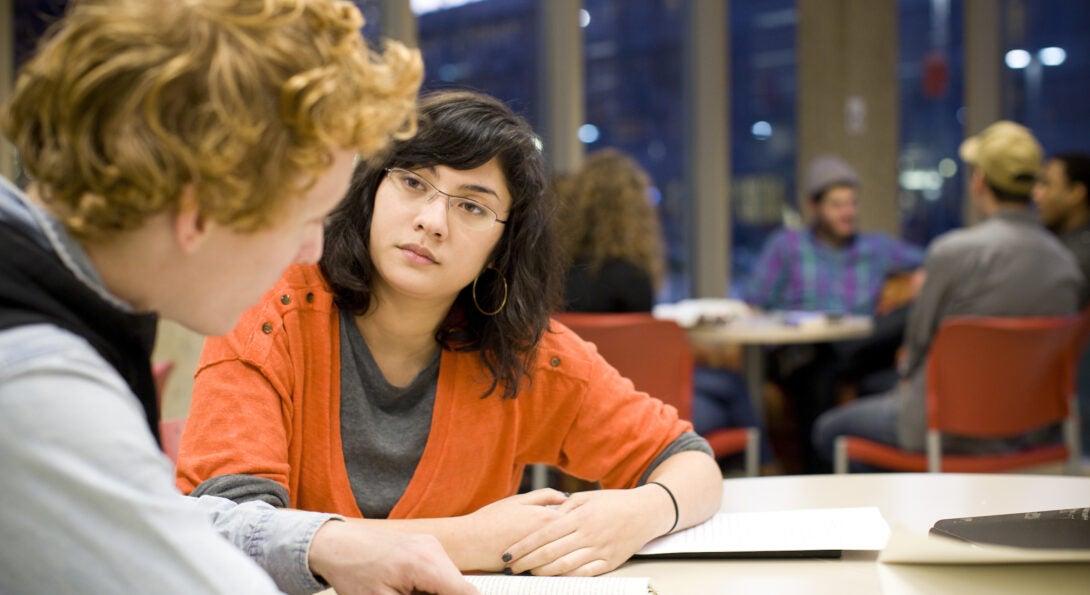 You can make an appointment 3 ways:
In-person. You would meet with the tutor in 105 Grant Hall.
Online meeting. You would meet with the tutor in real time over the internet.
Or by Email. You would upload 3 pages of writing and the tutor would respond by email rather than meeting with you in real time.
To make an appointment, first register at uic.mywconline.com. When you log in, click on an available white square. If you don't see a time free, please email wconlinehelp@gmail.com. During daytime hours, you can call the Writing Center at 312-413-2206.
For online meetings, go back to uic.mywconline.com, click your appointment, and then "JOIN ONLINE SESSION."
In successful sessions, both you and the tutor participate.
For EMAIL tutoring, when you make the appointment, you will need to attach some writing for the tutor to look at. You may attach up to 3 double-spaced pages per appointment. Feedback on your writing will be sent to you by 8pm on the day your appointment is scheduled.
Spring tutoring will begin Wednesday, Jan 18.
Spring hours:
Mondays 10am-5pm,
Tuesdays 10am-6pm,
Wednesdays 9am-6pm,
Thursdays 10am-6pm,
Fridays 10am-5pm,
Sundays, online only, 2pm-5pm.
We will be closed for Spring Break.
We will be open for Finals Week.
We will close for the semester on Friday, May 5th at 4pm.
Summer tutoring will begin Tuesday, May 30.
If you need help:
Email us at wconlinehelp@gmail.com
Daytime phone: 312-413-2206
See our FAQs about Online Tutoring
View this Video on how to make appointments.