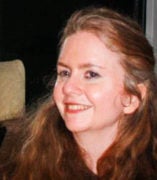 Christina Pugh
Professor
English
Contact
Address:
601 S Morgan St.
Office Phone:
Email:
CV Link:
About
Bio
Christina Pugh is a poet and critic.  She is the author of five books of poems including Stardust Media, which was awarded the Juniper Prize for Poetry (University of Massachusetts Press, 2020).  Her other titles include Perception (Four Way Books, 2017), which Chicago Review of Books named one of the top poetry books of 2017; Grains of the Voice (Northwestern University Press, 2013); Restoration (Northwestern University Press, 2008); and Rotary (Word Press, 2004), which was awarded the Word Press First Book Prize.  She is also the author of the chapbook Gardening at Dusk (Wells College Press, 2002).  Pugh's poems have appeared in The Atlantic, Poetry, Ploughshares, The Kenyon Review, Yale Review, and other periodicals; they have also appeared in more than ten anthologies, including Poetry 180 (Random House, 2003) and The Eloquent Poem (Persea Books, 2019).  In addition to her own poetry, Pugh has published numerous articles treating the lyric tradition in modern and contemporary poems, the role of graphics and sound in current Emily Dickinson studies, and the poetics of ekphrasis.  Pugh's articles have appeared in Twentieth Century Literature, The New Dickinson Studies (Cambridge University Press, 2019), The Emily Dickinson Journal, Literary Imagination, Poetry, The Cambridge Companion to Poetry since 1945, and other publications.
Pugh's work has been awarded a Guggenheim fellowship in poetry, the Poetry Society of America's Lucille Medwick Memorial Award (for poetry treating a humanitarian theme), the Ruth Lilly Poetry Fellowship from Poetry magazine, an individual artist fellowship from the Illinois Arts Council, the Grolier Poetry Prize, the Associated Writing Programs' Intro Journals Award, and a faculty fellowship from the UIC Institute for the Humanities.  She has also been granted residencies at the Bogliasco Foundation (Italy), the Ragdale Foundation, the Ucross Foundation, and the Virginia Center for the Creative Arts.
Pugh holds a doctorate in comparative literature from Harvard University, where she was awarded a Whiting Foundation Fellowship for the Humanities.  From 2013-2020, she was Consulting Editor for Poetry magazine and appeared regularly on the Poetry Magazine Podcast.  She has taught literature and creative writing at Harvard University, Northwestern University, Emerson College, and the College of Staten Island (CUNY).  At UIC, she teaches poetry workshops and literature courses on the graduate and undergraduate levels.  In 2012, she received UIC's Graduate Mentoring Award, presented by the UIC Graduate College for outstanding mentoring of graduate students; and she was also the recipient of a 2013-2014 UIC Teaching Recognition Program Award.
Her most recently completed book of poems is titled The Right Hand, which was a recent finalist for the National Poetry Series.  She researched and wrote much of this collection as a Visiting Artist at the American Academy in Rome in 2020.
Research Areas