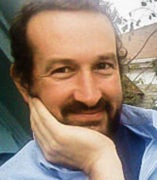 Peter Coviello
Department Head and Professor
English
Contact
Address:
601 S Morgan St.
Email:
CV Download:
About
Bio
Professor Coviello specializes in American literature and queer theory. His research considers the entangled histories of intimacy and empire in nineteenth-century America, with particular attention to questions of secularism, biopolitics, and sex. He also writes extensively in more public-facing genres, working at the seams between professional criticism, scholarly appraisal, and literary nonfiction.
He is the author of five books, including Tomorrow's Parties (NYU, 2013), Make Yourselves Gods: Mormons and the Unfinished Business of American Secularism (Chicago, 2019), and Long Players, a memoir selected as one of ARTFORUM's Ten Best Books of 2018. His work has appeared in journals ranging from PMLA, ELH, and American Literature to Raritan, American Literary History, GLQ, and MLQ, as well as in venues like Frieze, The Chicago Review, The Los Angeles Review of Books, The Boston Review, Public Books, Elle, and The Believer. He taught for many years at Bowdoin College – where he served as Chair of the Departments of English, Africana Studies, and Gay and Lesbian Studies – and in 2017-18 was on fellowship at the Institute for Advanced Study, in Princeton. He has been at UIC since 2014.
His next book, a collection of essays entitled Is There God After Prince?, is forthcoming from the University of Chicago Press in 2023.
Books:
Vineland Reread (New York: Columbia University Press, 2020), inaugural volume in the "Rereadings" series.
           Selected as "New & Noteworthy" title, the New York Times, Jan. 2021
 Make Yourselves Gods: Mormons and The Unfinished Business of American Secularism (Chicago: University of Chicago Press, 2019), in the "Class 200: New Studies in Religion" series.
          Finalist for the 2020 John Whitmer Historical Association Best Book Prize
Long Players: A Love Story in Eighteen Songs (New York: Penguin Books, 2018).
          Selected for ARTFORUM's Ten Best Books of 2018
Tomorrow's Parties: Sex and the Untimely in Nineteenth-Century America (New York: New York University Press, 2013), in the "America and the Long 19th Century" series.
          Finalist for a 2013 Lambda Literary Award in LGBT Studies
          Alan Bray Memorial Book Prize (honorable mention), 2014
Intimacy in America: Dreams of Affiliation in Antebellum Literature (Minneapolis: University of Minnesota Press, 2005).
Editions:
Billy Budd, Bartleby, and Other Stories, by Herman Melville (New York: Penguin Classics, 2016).
Memoranda During the War, by Walt Whitman (New York: Oxford UP, 2004).