English Department Welcomes Lauren Elizabeth Reine Johnson as a Faculty Postdoc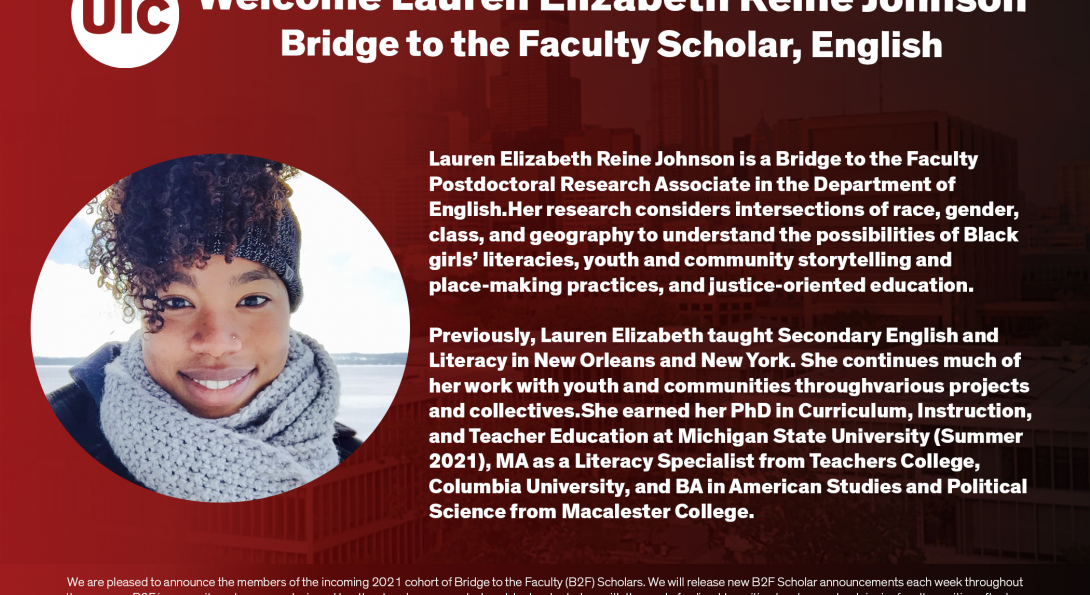 Lauren Elizabeth Reine Johnson, PhD, joins the faculty of the English Department as a Bridge to the Faculty Postdoctoral Research Associate this semester, Fall 2021.
Johnson's research considers the intersections of race, gender, class, and geography to understand the possibilities of Black girls' literacies, youth and community-making practices, and justice-oriented education.
Previously, Johnson taught Secondary English and Literacy in New Orleans and New York. She continues much of her work with youth and communities through various projects and collectives. She earned her PhD in Curriculum, Instruction, and Teacher Education at Michigan State University (Summer 2021), MA as a Literacy Specialist from Teachers College, Columbia University, and BA in American Studies and Political Science from Macalester College.
We are excited to welcome Lauren to the department!