Sep
23
2020
Digital Humanities Workshop: Getting Started in Digital Humanities
September 23, 2020
9:00 AM - 1:00 PM
Address
Chicago, IL 60612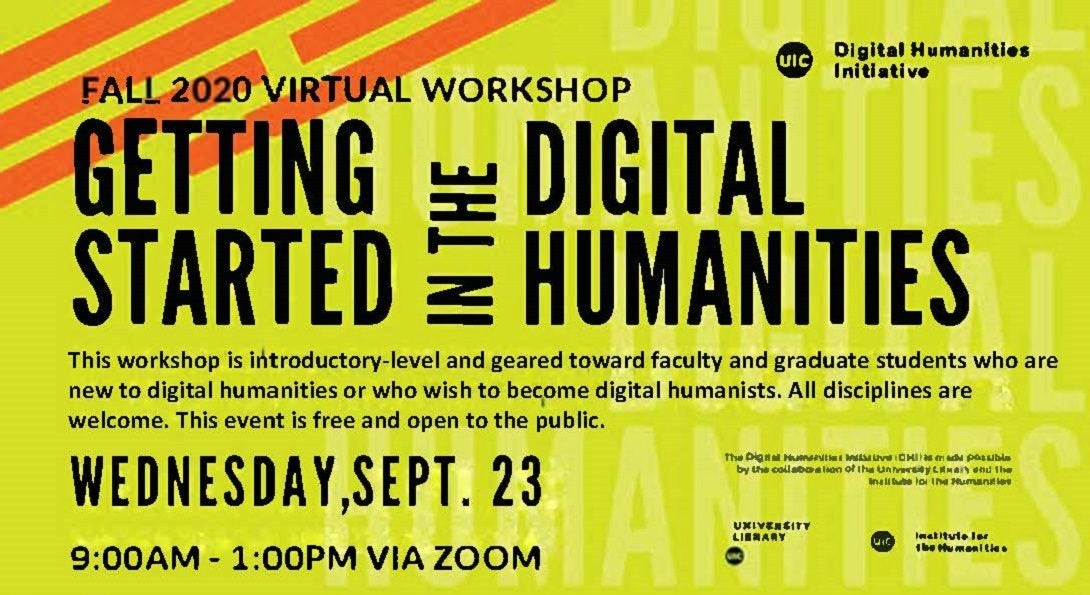 This workshops is introductory-level and geared toward faculty and graduate students who are new to digital humanities or who wish to become digital humanists.
Tutorials will be available to registered participants one week before the
conference. Presenters will give a 5-10 minute summary of the main points of their tutorials during their session on the day of the workshop and participate in a 10-15 minute Q&A session.
All disciplines are welcome. This event is free and open to the public.
Register at https://dhi.uic.edu/events/digital-humanities-workshop-getting-started-in-dh/.
Date updated
Aug 21, 2020