Examples of Independent Study Proposals
You can apply to either ENGL 398 or ENGL 399 to pursue both critical and/or creative independent study projects.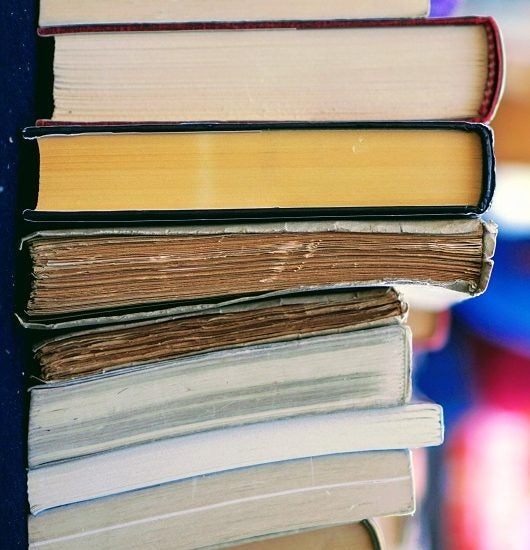 Example of a critical proposal
The Influence of Morality on Fate and Character Development in Thomas Hardy's Novels
My thesis will be a 25-30 page critical analysis on two of Thomas Hardy's most well-known characters, Michael Henchard and Tess Durbeyfield, from The Mayor of Casterbridge and Tess of the d'Ubervilles, respectively. Although both of these characters' stories are different, they each commit sins or moral deviations according to Victorian England standards that bring upon them everlasting consequences. That being said, in my thesis I will argue that Henchard and Tess are, as James R. Baker calls it, "moral deviates" (again, according to Victorian England standards) by examining some of the major "sins" they each commit and explaining how they are acts that make them "moral deviates."
I will also show how Henchard and Tess, because of their sins, are entitled to a life of misery, suffering and death. In order to do so, I will analyze various signs, symbols, and events in these novels that foreshadow and therefore confirm their inescapable fates. Lastly, I will argue that even though they both commit immoral acts, by the end of Hardy's novels they are actually people of honor and integrity; despite their sins they still have qualities that make them noble. Here I will address an opposing argument stating that by the end of the novels, they become moral individuals. I will prove that since selling his wife in his drunkenness, Henchard undergoes a transformation in his character that actually makes him an honorable man. I will also explain how Tess has qualities that redeem her despite her past sexual sins.
I will give time to analyze the purpose of some of Hardy's biblical allusions and how they prove his characters' honor and integrity. The main issues I will address will be morality and fate. Some questions I will consider when writing my thesis are as follows: What acts make Henchard and Tess immoral and why? According to what standards? Is it possible to commit sins but still be a moral person? What are the consequences for being a "moral deviate?" Are "moral deviates" destined to punishment? Is there room for atonement of sins and, if so, does this change one's fate?
I have included a bibliography and a few critical essays that I will consider when writing my thesis, however, they are subject to change.
Works Cited
Baker, James R. "Thematic Ambiguity in the Mayor of Casterbridge." Twentieth Century Literature 1.1 (1955): 13-16. Web.
Davis, W. Eugene. "Tess of the D'Ubervilles: Some Ambiguities About a Pure Woman." Nineteenth Century Fiction 22.4 (1968) 397-401. Web.
Hardy, Thomas. Tess of the D'Ubervilles. New York: Bantam, 1981. Print.
Hardy, Thomas. The Mayor of Casterbridge. Toronto: Bantam, 1981. Print.
Schweik, Robert C. "Moral Perspective in Tess of the D'Ubervilles." College English 24.1 (1962): 14-18. Web.
Apply for your own critical project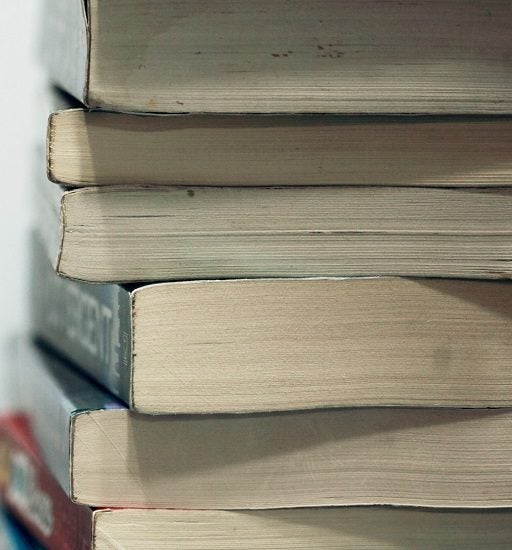 Example of a creative proposal
Short Story Collection
This project will focus on how the disenfranchised write their stories; the work aims to express the struggles of Mexican Americans and immigrants in general. Readings will include authors from various backgrounds with a focus on Latinx authors. Not only will I focus on how the outlier tells his/her story, but how other marginalized groups are portrayed in novels and writing. The ultimate goal is to gain a better understanding of my identity in relation to literature and in relation to writing my own story. This is important to do as a writer because one must come to terms with their own identity before they are able to begin introspective writing.
Luis Alberto Urrea, an accomplished writer, will serve as my guide as we work through these pieces in order to gain tools for my own writing. I will be working on the first few short stories that are to be part of a larger piece of writing called Serenata. These stories will focus on different characters that I have encouraged on my annual trips to a village in Mexico. These stories will symbolize an aspect of the culture. I will be playing with different perspectives through shifting narrative voices between generations modeled after me and my mother. The fifteen stories will all surround the festival of the patron mother of the town which takes place for fifteen days.
I estimate that each short story will be around 20 pages, so I hope to complete a total of 40-60 pages this semester. Not only that, but I also aim to have a clear and detailed outline of the rest of the stories to follow. I will also read a set of literature to help enhance my understanding of the genre. My ultimate goal is to get my stories published. Luis will help guide me through this process as he has lived it many times over.
Works Cited
Allende, Isabel. The House of the Spirits. New York: A.A. Knopf, 1985.
Borges, Jorge Luis and Andrew Hurley. Collected Fictions. New York, Viking Press, 1998.
Bukowski, Charles. Notes of a Dirty Old Man. North Hollywood, CA: Essex House, 1969.
Bukowski, Charles. Women. New York: Ecco, 2002.
Burroughs, Augusten. Running with Scissors: A Memoir. New York: St. Martin's, 2002.
Coello, Paolo. The Alchemist. Bath: Camden, 2004.
Marquez, Gabriela Garcia. Of Love and Other Demons. New York: Knopf, 1995.
Neruda, Pablo. Memoirs. New York: Farrar, Straus and Giroux, 2001.
Paz, Octavio. The Labyrinth of Solitude: Life and Thought in Mexico. New York: Grove, 1961.
Plath, Sylvia. The Bell Jar. New York: Harper & Row, 1971.
Urrea, Luis Alberto. Nobody's Son: Notes from an American Life. Tuscon: U of Arizona Press, 1998.
Wallace, David Foster. Infinite Jest: A Novel. Boston: Little, Brown, 1996.
Apply for your own creative project