Internships for English Majors
Internships: A Link to the Professional World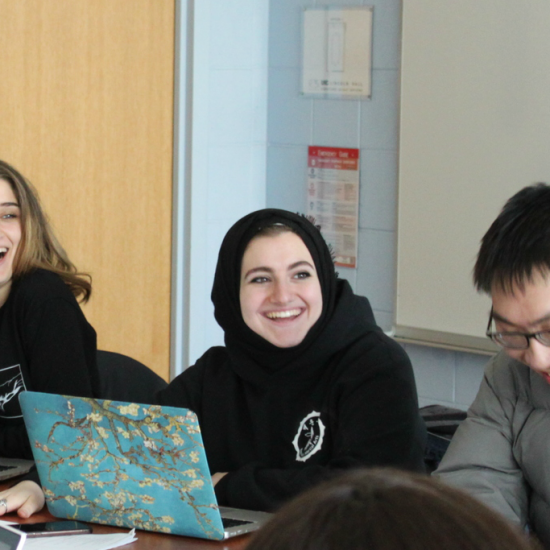 While writing is a highly-sought skill, students also need self-confidence and interpersonal, analytical, and technological skills in order to succeed.  In English courses, students learn to read critically, write with an audience in mind, and  respect the viewpoints of others. An internship will build on these skills and introduce students to the professional world of work. Writing internships are available at public relations  agencies, non-profits, magazines and newspapers, TV and radio stations, associations, corporations, museums, and other organizations throughout the city and suburbs.
Internships: A Link to the Professional World
The English Department offers a flexible-credit (three or six credit) internship course for English majors and minors to ease the transition to the professional world.
Students enroll in the course, ENGL 493, while working 14 or more hours a week in an internship that involves writing. Whether they are working at a magazine, a non-profit, an association, a law firm, a theatre, a film company, or a large corporation, interns gain the experience that future employers will require, and make valuable contacts. Its large cultural and business base makes Chicago an ideal environment in which to find an internship.
Internship credit is available in fall, spring, and summer. To discuss how ENGL 493 fits into your academic plan, please contact your English Advisor. To begin the conversation about finding an internship or exploring your interests, please contact the Internship Program Coordinator, Linda Landis Andrews.
Spring 2019 Interns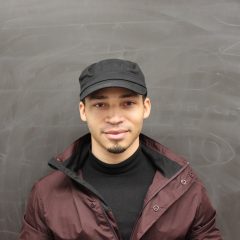 Classic Chicago Magazine
I manage the online Twitter account by posting engaging tweets daily, writing comprehensive articles on fitness related topics, and formatting blog posts from other authors. I gained skill in using WordPress during this internship, and learned a great deal about the mechanics of managing and promoting a website. I was able to explore the fundamentals of a website and see how it's inner workings. There are many tasks involved in managing a website aside from actually posting the content. I became aware of the efforts required not only to launch the site, but also to keep it running.

Intern Writer/Social Media Manager

|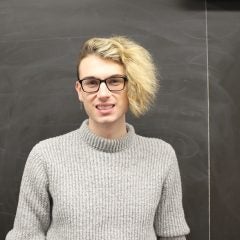 PAWS Chicago
During my internship at PAWS Chicago, I talked with potential adopters about proper pet care, along with writing pet bios for the organization's website and social media outlets. The internship was beneficial in preparing me for the professional world in a way previous part time jobs didn't.

Intern Adoption Counselor

|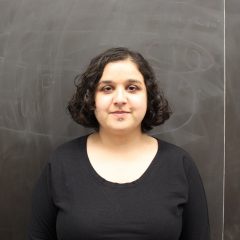 Agent Publishing
In my internship, I wrote and edited articles for online and print publications, which gave me practical experience in the publishing field. I gained confidence in my skills and learned more about my interests. What is so great about an English degree is that it's versatile, and you're only limited by your outlook and what you're willing to try.

|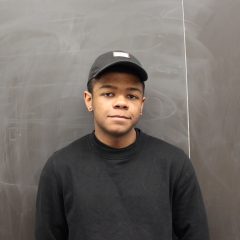 Classic Chicago Magazine
I managed the social media account and wrote a photo article. I've always wanted to do a photo article (combining my love for writing and taking photos) and the magazine was the perfect place for that. For anyone wondering what they can do with an English degree, the possibilities are endless. Our teacher this semester told us repeatedly: every job needs a writer.

Intern Web/Editorial Content Manager

|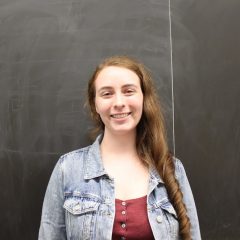 Powered by Action
I copy edited a curriculum for parents of students in grades K-12 and then managed social media posts catered towards PbA clients, which were schools, nonprofits, and doctors. It gave me real world experience for what to expect in an organization, and practice in curating social media posts.

Intern Copy Editor/Social Media Manager

|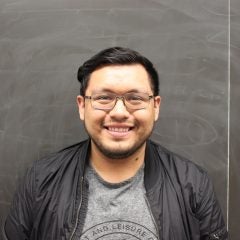 Hope for the Day
I was in charge of the organization's social media. I did anything from coming up with captions for each post, to respond or redirect inquiries from people who reached through our social media platforms. As an editor, I helped edit blog posts for Hope Travels and wrote short profile features. Strong communication skills, note taking, time management, and self efficiency were some of the tools that I gained from my internship. Thus, I recommend any English major to do an internship not only to better their strengths, but also explore their options outside the classroom.

Intern Editor/Social Media Manager

|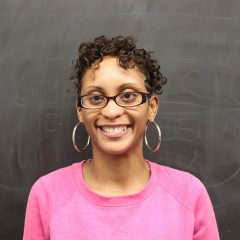 Classic Chicago Magazine
I was a content manager for their Facebook account and I was also co-founder of Datebook, the magazine's social calendar which promotes events around Chicago to the magazine's audience. My most valuable experience was learning how to improve my professional writing skills. I also learned how to interact with professionals as well as how to network. I would advise students to consider taking on internships that interest them even if it isn't in their particular field of interest because they may still find something valuable that they can apply to future endeavors or it can be used as a means of finding what they are truly passionate about.

Intern Content Manager and Cofounder of Datebook

|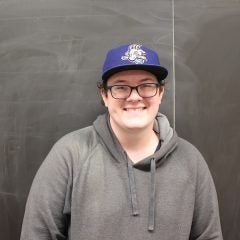 Hope for the Day
I ran internal communication for the Hope Travels branch while also reaching out to potential partners and writing short articles. I gained useful experience working in a professional environment and writing with the specific style and voice of the company. English majors are often pigeon-holed into limited career paths, but an English student's ability to synthesize information, develop a position and coherently voice that position is immensely useful for any career or graduate program.

Intern Hope Travels Writer

|
Other Featured Spring 2019 Interns
| Student Name | Internship Site | Position |
| --- | --- | --- |
| Nataliya Aleshchenko | UI Health Pediatric Department | Medical Writer Intern |
| Carrie Boike | Institute for Therapy Through the Arts | Writing Intern |
| Tiffany Christopher | Powered by Action | Content Editor/Copy Writer |
| Anita Das | UI Health Pediatric Department | Marketing Intern |
| Elvira Fedorko | Heartland Alliance | Content Editor |
Previous Internship Sites
Spring 2018

| Intern | Internship Site |
| --- | --- |
| Molly Bane | Illinois Coalition for Refugee and Immigrant Rights |
| Pooja Baxi | City of Chicago |
| Christina Brink | PAWS Chicago |
| Ayoko Djisseglo | The Freshwater Lab |
| Rachel Estes | Luminate Brands |
| Chelsea Goddard | UI Health |
| Brigita Kancleris | UI Hospital Pediatrics |
| Alex Kim | Classic Chicago Magazine |
| Max Loebman | Treehouse Records |
| Amy Malakoff | Open Books |
| Daniel Morales | Classic Chicago Magazine |
| Luis Rentas | Senator Dick Durbin's Office |
| Megan Rowe | Chicago Children's Museum |
| Daniel Schmuldt | The Black Sheep Online |
| Tony Smith | Hope for the Day |
| Maggie Szczodruch | Classic Chicago Magazine |
| Kiran Sulaiman | Clarity Clinic Marketing |
| Darius Vinesar | Chicago News |

Fall 2017

| Intern | Internship Site |
| --- | --- |
| Ana Baca Miller | Classic Chicago Magazine |
| Monica Bediako | Classic Chicago Magazine |
| Andrew Calvo | MWSEA |
| Tresure Carter | Senator Durbin's Office |
| Melody Chang | Cozy Cats Press |
| Aja Collins | Classic Chicago Magazine |
| Devin Distefano | Hope for the Day |
| Mohammed Elshareif | CAIR/Zakat Foundation |
| Amani Khan | Mayor's Office City Hall |
| Jessica Lopez | NBC/Telemundo |
| Joslyn McNealy-Paul | AOD |
| Michelle Ortega | Open Books |
| Jennifer Pesole | Council on Tall Buildings/ Urban Habitat |
| Alexandra Phistry | UIC ACCC/IT |
| Kaielle Sykes | UI Hospital Diabetes & Endocrinology |
| Shirley Toy | Her Campus |
| Konrad Wegrzyniak | Van Hauser Media |

Spring 2017

| Intern | Internship Site |
| --- | --- |
| Ahmad Albanna | Arab American Cultural Center |
| David Armstrong | Classic Chicago Magazine |
| Selena Cuevas | Mayor's Office |
| Alondra Cambrey | Telemundo |
| Mana Discekici | Apt Amigo |
| Karen Dizon | UI Pediatrics |
| Marlaina Fancher | Classsic Chicago Magazine |
| Julie Han | Facets Multimedia |
| Aleena Haider | Amnesty International |
| Victoria Kang | Classic Chicago Magazine |
| Bernadette Levi | Chicago Performing Arts Center |
| Linda Melchor | Fortress Consulting |
| Hugo Novales | UIC LARES |
| Celia Pena | Halfstack Magazine |
| Ann Peter | Social Media Beast |
| Pearl Shin | Cumulus Media |
| Kristin Simmons | UIC News |
| Jillian Tempestini | Nuzoo Media |

Fall 2016

| Intern | Internship Site |
| --- | --- |
| Zynah Abu-Issa | Open Books |
| Asha Binbek | UIC Student Leadership |
| Hristo Bojilov | UI Children's Hospital |
| Mary Concepcion Camara | PINC International LLC |
| Jocelyn Carrillo | Mayor's Press Office |
| John Healy | UIC Athletics Dept. |
| Marinko Kuljanin | UIC Athletics Communications |
| Oscar Martinez | Council on American-Islamic Relations (CAIR) |
| Cathryn Mathers | Classic Chicago Magazine |
| Liah Soto | Lilly Street Market |
| Tikia Travis | Chicago Agent Magazine |
| Celina Vega | Retreat Magazine |
| Sarah Wotaszak | UIC News |

Spring 2016

| Intern | Internship Site |
| --- | --- |
| Nadine Abdelrahim | Full Spectrum Features |
| Alyssa Byrne | LAS Office of the Dean, |
| Ayah Chehade | Zakat Foundation of America |
| Danielle Ferraro | Chicago Tribune |
| Kyle Goins | Mile Square Health Center |
| Corbin Goldflies | Chicago International Film Festival |
| Elizabeth Goldrick | UIC News |
| Haley Interrante | Maek Music |
| Joan Maguad | Agate Publishing |
| Kristin Martin | Chicago International Youth Hostel |
| Rebecca Mayer | World Trade Council |
| Jessica Poskus | UI Hospital, Pediatrics |
| Madison Rhoades | Fetch PR |
| Stephen Ruiz | WGN Sports |
| Andrew Rywak | KemperLesnik (Communications) |

Fall 2015

| Intern | Internship Site |
| --- | --- |
| Jessica Conroy | CRRJ-Berkeley Law |
| Amanda Elfar | Clinton Law Firm |
| Emily Gahan | Open Books |
| Aesha Talia | UIC News |
| Lolita Thomas | Agent Publishing |
| Mykah Williams | Halfstack Magazine |
| Catherine Zhang | UI Children's Hospital, Pediatric Endocrinology |
How to Intern for College Credit
Prerequisites
Grade point average of 2.5
Completion of: ENGL 161, ENGL 202 Media and Professional Writing, ENGL 240 and one of ENGL 241, 242, or 243
Consent of the instructor (Linda Landis Andrews)
Transfer students must complete their first semester at UIC prior to obtaining an internship.
First Step
Students must contact the English Department Coordinator, Linda Landis Andrews, prior to or during their internship search. She will review your internship packet (compiled in ENGL 202), which will include a polished cover letter, focused resume, and two interesting samples of writing for the public (interview, press release, report, blog, feature story). After this initial conversation, the student will be approved to register for ENGL 493. Students can register in the course prior to officially finding an internship, but they must verify their confirmed internship hours by the first week of the semester.
Finding an Internship
Students may choose to apply to any available internship site– ENGL 493 does not place students in specific partner organizations. However, the Internship Coordinator will help students identify options, narrow down choices, and discuss interests. Students should plan to independently apply to and interview for internships.
ENGL 493 Course Requirements
The ENGL 493 course only meets for an hour each week during the semester, in order to provide ample time for on-site internship hours. Assignments for the course are practical and tailored to support the student's internship, and may include weekly progress reports, an information interview, readings, a PowerPoint presentation, and a mock interview at the Career Center. Students also will learn business communication so they can be effective in putting forth their ideas and contribute effectively to future employers.
Earn even more credit for your internship: LAS 289
English majors have an additional internship option, LAS 289, the college's internship course. This course may be taken for 1, 2 or 3 credit hours and can be repeated up to 6 credit hours. Unlike, ENGL 493, this college internship course can only count towards general elective credit in the degree. The LAS 289 course also meets once per month and offers less targeted support for English Studies, but still creates a strong professional environment to earn college credit for internship experiences.
Please contact the LAS Career Development and Internships Program for questions about LAS 289. While the department recommends completing ENGL 493 first, many students continue to earn additional credit through subsequent internships via LAS 289.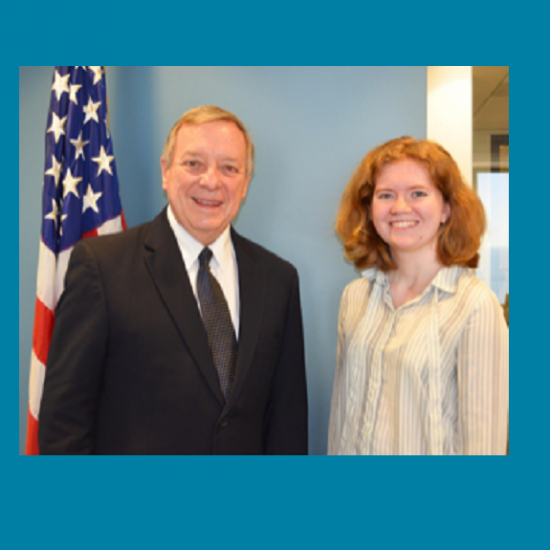 Follow your interests to a career that fits
UIC English major Maggie Malinowski interned at the office of Senator Dick Durbin. During her internship, she handled aspects of communication including speech writing and policy research. Maggie highlights how a background in English can translate in unexpected ways– when researching the senator's positions on prison reform, her training in English (reading medieval texts Julian of Norwich and Rule for Anchoresses) helped her understand the historical roots of practices like solitary confinement. Internships help refine critical thinking skills that students can follow towards a career that best fits.
Contact the Internship Coordinator to start your own journey