Teaching of English Major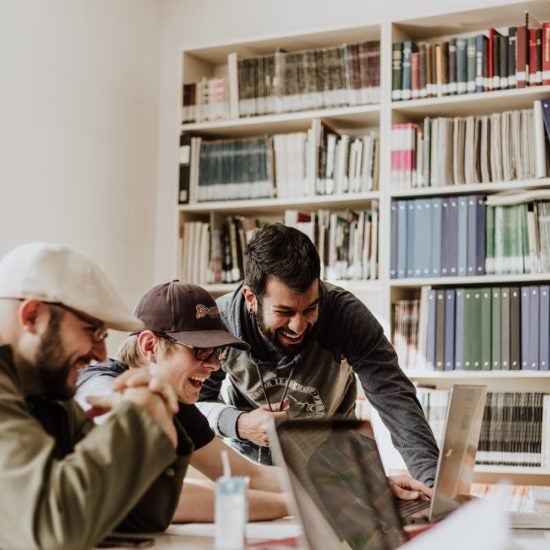 All educational practice implies a theoretical stance on the educator's part. This stance in turn implies…an interpretation of [people] and the world.

Author of The Pedagogy of the Oppressed

|
Becoming a Future English Teacher Heading link
The Teaching of English major consists of specializing in contemporary teaching and learning pedagogies.
Students should plan to study state-mandated curriculum that will lead towards a professional educator's license in English for middle or secondary grades as well as UIC-specific education courses where they will learn methodologies of teaching reading and writing in a collaborative and experiential environment. These methods seminars are also open to graduate-level students to allow for a unique opportunity for critique and collaboration.
For current requirements, visit the Undergraduate Catalog or schedule to meet with your advisor. Please note that the LAS English Advisor is a different point of contact from the Teaching of English advisor, Dr. David Schaafsma. Please contact Dr. Schaafsma for advising concerns with the Teaching of English major.
Teaching of English Faculty

Meet some of our award-winning and renowned faculty:

Vainis Aleksa, Lecturer
Director of the Writing Center, Writing Center Pedagogy, Tutoring Assessment

Mark Bennett, Clinical Assistant Professor
Director of the First-Year Writing Program, Composition, Composition Pedagogy, Rhetorical Theory, American Literature

Todd Destigter, Associate Professor
Education, American Pragmatism, Education and Political Theory

Kim O'Neil, Senior Lecturer
Writing Pedagogy, Creative Writing, Disability Studies

David Schaafsma, Professor
English Education, Young Adult Fiction, Graphic Novels

Charitianne Williams, Senior Lecturer
ESL/ELL, Writing Pedagogy