Professional Writing Minor
Broaden your options with a minor in Professional Writing Heading link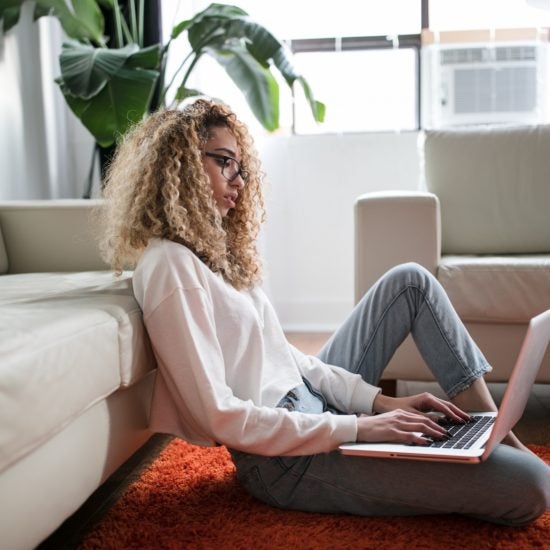 Professional Writing minors build and enhance their writing abilities across a variety of professional and technical fields. When you add a minor in professional writing, you add a wealth of expertise, technical skill, and a versatile writing portfolio to your resume. How can a minor in professional writing complement your goals?
Any undergraduate student at UIC is able to declare the minor in Professional Writing.
Students in this minor are grounded in the knowledges and practices of literary study, while creating and editing new media publications and navigating and cultivating social media, online sample portfolios and other professional elements that can enhance their academic and professional goals.
Professional Writing minors come from many departments within the College of Liberal Arts and Sciences, including Neuroscience, Economics, Communication, Political Science, Psychology, Biological Sciences, Criminology Law and Justice, and more. Even students in other colleges can minor in Professional Writing– Business, Public Health, Art Architecture and Design, among others have graduated Professional Writing minors from their own fields of study.
What do these students have in common? Whether they are studying STEM or social science, or if their goal is to work in journalism or the publishing field, these students all gain hands-on expertise in professional writing and establish proficiency in writing as a strategy for career development and advancement. Students in diverse disciplines become more competitive in the professional marketplace due to:
• Addressing various audiences and communities in effective ways
• Writing informatively with clarity and concision
• Editing across types of writing and engaging the editorial and publication process
• Coordinating large-scale writing projects across various publication platforms and formats both in print and online
• Developing the ability to synthesize technical and professional information and to articulate complex ideas in accessible language
• Learning to deploy rhetorical strategies to shape effective communication
• Becoming articulate and reflective writing professionals within multiple disciplines, able to negotiate contemporary work environments and adapt to cultural and technological change
Exploring the Professional Writing Minor Heading link
Interested in learning more about the Professional Writing minor?
Requirements
The Professional Writing minor encompasses a total of 15-18 credit hours and the current minor requirements are posted in the course catalog.
Students in the Professional Writing minor develop transferable skills for scholarly, professional, and media writing by investigating best practices and employing work-related assignments that extend beyond the classroom. The minor begins in the study of rhetoric and an introduction into professional writing best practices, followed by advanced coursework in a specialty area such as Digital New Media, Editing and Publishing, Technical Writing and other advanced professional writing options such as grant writing, science writing, and others.
Additionally, the minor is designed so that students can self-select one elective course that interests them or best complements their major. Students may select any eligible creative or critical course within the English department, or explore other options within the field of professional writing itself.
Internship
Students may choose to take advantage of the highly successful English internship course (ENGL 493). To take the internship course, English 493, students must first complete Media and Professional Writing (ENGL 202). This provides students with an excellent opportunity to supplement their majors by developing their writing skills and gaining access to professional working experience.
Visit the internship site for more information about the ENGL 202/ENGL 493 internship sequence.
Declaring the Minor
If you are a student in the College of Liberal Arts and Sciences (LAS), you can schedule an appointment with the English advisor in order to declare the minor. You are also able to declare the minor during a meeting with any general LAS advisor or at the front desk of the LAS Advising Center (3rd floor University Hall).
If you are a student in any College at UIC other than LAS, you will first need to contact the English advisor for permission to add the minor. You may also want to discuss any questions or interests you have in the minor during your meeting. Once you have department permission, your college's advisor can add the minor to your student record.