English Major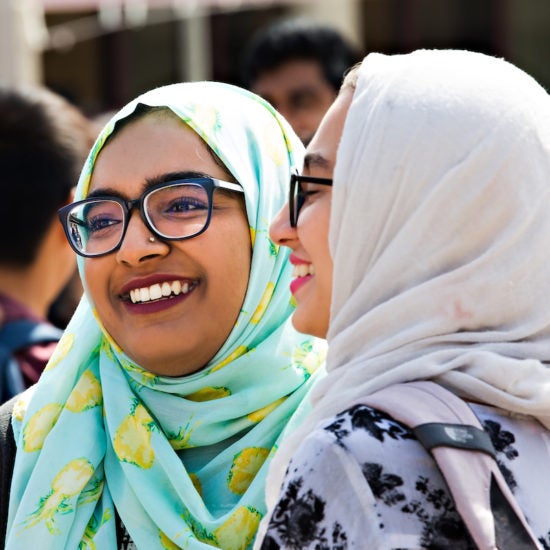 Your understanding of how narratives are formed and how they function to generate meaning and motivate action in the world around you matters.

The skills you will gain in writing, editing, communication, independent research, analysis, interpretation, and critical thinking all matter.

Bottom line: Employers seek out your unique skill set. Studying English matters more now than ever before.
Students studying English are introduced to cultural, historical, political, and critical perspectives and leave the major with increased research skills and heightened theoretical acumen.  They also graduate with sharpened analytical abilities, and, of course, a deeper sense of what makes for effective communication, both in oral and written forms.
Our program stresses the "real-world" humanistic skills of being able to analyze the meaning of complicated texts and synthesize abstract or theoretical information from multiple sources. Courses emphasize writing as central to narrative interpretation and critical understanding; employers in a variety of career fields, from corporate to governmental to nonprofit, consistently cite the skills developed by English majors at the top of their lists of desirable qualities in a new hire.
Our curriculum emphasizes both broad and specific skills that students can take into the job market or to graduate school. As an important complement to our curriculum, students have the opportunity to participate in a robust internship program to try out their skills in the workplace while earning college credit.
To learn more about the major and see a sample 4-year plan, please visit the undergraduate catalog.
1 . Intern A majority of graduating English majors choose to pursue one or more internships while earning college credit.

2 . Learn Students can pursue independent studies in critical or creative projects, work closely with faculty mentors, and present their research at conferences.

3 . Work What can you DO with an English major? A whole lot, it it turns out. English majors work in every sector from business to law, nonprofit to science research, marketing to publishing.
Areas of specialization
A UIC English degree prepares students to write well, read well, and think deeply. The English curriculum provides for broad-based knowledge as well as a degree of independent choice and specialization. It is designed to ensure a dynamic and coherent intellectual experience, to train students for further work in the discipline, and to draw on the diverse strengths of the English faculty.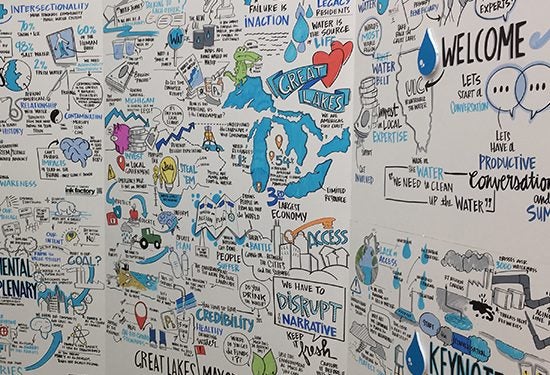 The Freshwater Lab is a cross-listed course between the departments of English, History, and Public Policy which introduces students to the environmental humanities and promotes greater awareness and political engagement with the Great Lakes. In the Humanities "lab" setting, students study the social and ecological dimensions of the Great Lakes, meet with Great Lakes leaders, visit places where water and people meet, and work on projects to advance existing initiatives and pioneer new approaches. Students will also have the opportunity to enroll in a new Freshwater Lab internship program. This course counts towards the Media, Rhetorical and Cultural Studies concentration, or it can be taken by others as a major elective.
Learn more about this course option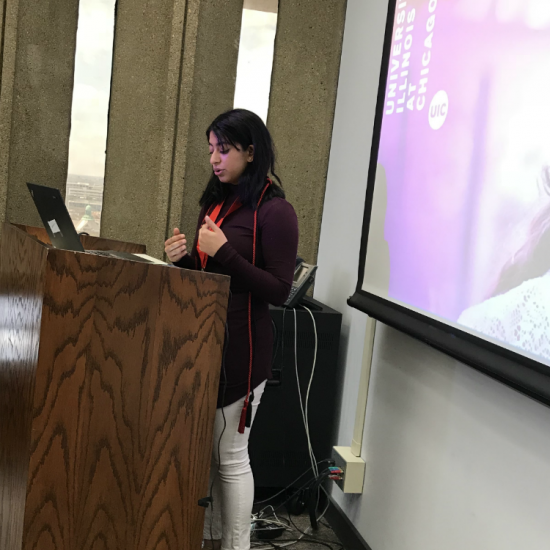 ENGL 399 and ENGL 398 are an independent study options open to English majors who wish to pursue topics of study that are not offered in
the regular curriculum. Employers in all career pathways consistently cite the skills developed by English majors at the top of their lists of desirable
qualities. These include writing, editing, and communication skills, the ability to work independently, the ability to analyze and interpret information, and the ability to think critically. Students conducting independent research under the supervision of a faculty mentor have the opportunity to hone all of these skills.
Learn more about undergraduate research