English Minor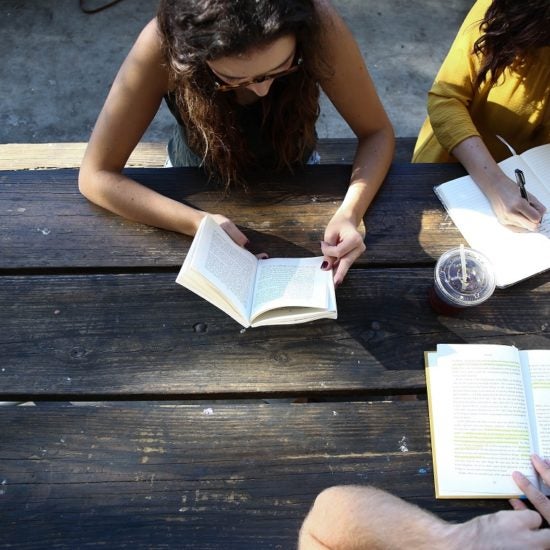 One must be able to communicate effectively, read subtle social and emotional cues, make persuasive arguments, adapt quickly to fluid environments, interpret new forms of information while translating them into a compelling narrative and anticipate obstacles and opportunities before they arise. Programs like English represent better preparation for the demands of the newly emerging 'rapport sector;' training in the humanities will ultimately lead to gainful and fulfilling employment.

New York Times writer and reviewer

|
Any undergraduate student at UIC is able to declare the minor in English.
English minors are Biology majors who are studying for med school, Psychology majors who love writing short stories, Communication majors who want to strengthen their writing skills, Political Science majors who are going into law, Sociology majors who loved their high school English class, Economics majors who are always reading on the 'L' train…
Even students in other colleges can minor in English– Urban Education, Public Health, Business, and Applied Health Sciences have graduated English minors from their own fields of study.
What do these students have in common? They all gained the ability to analyze texts in historical and cultural contexts, understand literary, theory, and methods of criticism, and display strong interpretative and analytical skills. They also found a way to strengthen their resumes while studying something they love.
Exploring the English Minor Heading link
Interested in learning more about the English minor?
Requirements
The English minor encompasses a total of 18 credit hours and the current minor requirements are posted in the course catalog.
The minor is designed so that students can self-select elective courses that interest them or best complement their major.
Additionally, the same core sequence as in the major is required in the minor so that all English students, whether major or minor, have a broad historical perspective on English and American literature as well as a sense of the theory and methodology of the discipline. The minor therefore has continuity with the core goals and values of the department. Students minoring in English can expect to get the full experience of the content, rigor, breadth, and depth that the departments offers its majors.
Internship Option in the Minor
Students may choose to take advantage of the highly successful English internship course (ENGL 493). To take the internship course, English 493, students must first complete Media and Professional Writing (ENGL 202). This provides students with an excellent opportunity to supplement their majors by developing their writing skills and gaining access to professional working experience.
Visit the internship site for more information about the ENGL 202/ENGL 493 internship sequence.
Declaring the minor
If you are a student in the College of Liberal Arts and Sciences (LAS), you can schedule an appointment with the English advisor in order to declare the minor. You are also able to declare the minor during a meeting with any general LAS advisor or at the front desk of the LAS Advising Center (3rd floor University Hall).
If you are a student in any College at UIC other than LAS, you will first need to contact the English advisor for permission to add the minor. You may also want to discuss any questions or interests you have in the minor during your meeting. Once you have department permission, your college's advisor can add the minor to your student record.