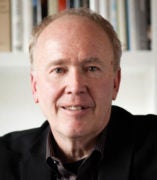 Clark Hulse
Professor Emeritus
English
About
Clark Hulse is Professor Emeritus of English and Art History and Dean Emeritus of the Graduate College at the University of Illinois at Chicago.  His research focuses on literature and visual culture in the Renaissance, as well as in contemporary urban culture. His current book projects are Counterfeiting Men: Portraiture in the Age of Henry VIII, and Reading Cities.
Hulse's books include Metamorphic Verse: The Elizabethan Minor Epic (1980), The Rule of Art: Literature and Painting in the Renaissance (1990), Early Modern Visual Culture: Representation, Race, Empire (2000), co-edited with Peter Erickson, and Elizabeth I: Ruler and Legend (2003). Hulse has published essays on Shakespeare, Sidney, Spenser and Titian and blogged extensively on Shakespearean performance. Most recently (2018), he delivered the inaugural keynote lecture, "Ovid's Urban Metamorphosis," at the 29th SEDERI Congress at the University of Alcalá, Spain.
Hulse's research has been supported by fellowships and grants from the Guggenheim Foundation, National Endowment for the Humanities, Newberry Library, British Academy, and College Art Association.
In the realm of the public humanities, he has been Chair of the Board of the Chicago Humanities Festival, Executive Director of Creative Santa Fe, and a member of the Illinois Humanities Council.
In 2003 Hulse curated the multi-part exhibition Elizabeth I: Ruler and Legend, in collaboration with the Newberry Library and the American Library Association with major loans from  the British Library and private collectors. The web exhibition won the Leab prize for outstanding web exhibition by a research library. The project was named a "Milestone" by the National Endowment for the Humanities.