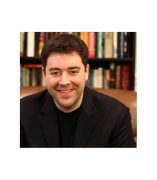 Mark Brand
Visiting Lecturer
English
Contact
Office Phone:
Email:
About
Ph.D. in English, University of Wisconsin-Milwaukee (2017)
M.A. in Writing & Publishing, DePaul University (2013)
Mark R. Brand has taught English since 2013 and served in 2018-2019 as Assistant Director of the Carsey-Wolf Center at UC Santa Barbara, one of the largest critical film and media studies departments in the U.S. He specializes in teaching research-writing, first-year writing, and writing-intensive courses concerned with digital literacies. His course topics have included alternative economies, relationships and technology, nostalgia narratives, catastrophe fiction by female science fiction writers, the anxieties of capitalism in zombie narrative, and virtual reality, augmented reality, and atmospheric media. He is a two-time winner of the Digital Literacy Teaching Award from the City Colleges of Chicago (2017/2018) for first year writing courses that utilized video games as texts and open-source digital tools for project-based research writing. His scholarly work includes both creative and critical writing, and he is currently working on a nonfiction book examining narratives of parenting in the Great Recession.