UIC Faculty & Graduate Students to Participate in Moby-Dick Read-A-Thon
Sarah Buchmeier, John Casey, Pete Coviello, Robin Grey, Mary Hale, and Maryanne Lyons part of Newberry event to celebrate Herman Melville's 200th birthday
The Newberry Library is hosting a Moby-Dick Read-A-Thon this weekend (January 19-20, 2019) in celebration of the author's two-hundredth birthday. UIC English faculty John Casey, Pete Coviello, Robin Grey, and Maryanne Lyons and graduate students Mary Hale and Sarah Buchmeier will participate in the marathon reading of the novel, which will take place from 12 pm Saturday to about 1 pm Sunday, after a keynote lecture by Nathaniel Philbrick at 11 am on Saturday.
Attendees must register for the keynote, but the reading itself is free and open to the public.
The event is part of the Newberry's Melville: Finding America at Sea exhibition, drawing on the 15-volume Northwestern-Newberry Edition of The Collected Writings of Herman Melville. The exhibit will be open during the entire read-a-thon and runs through April 6 2019.
leviathan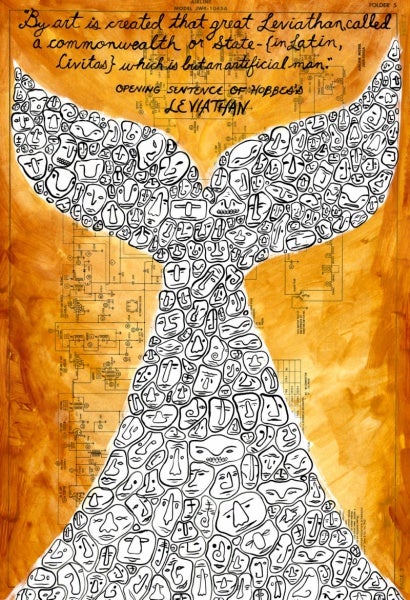 Illustration from Matt Kish, Extracts, c. 2015.
Modified on January 18, 2019