UIC English Prof Luis Urrea to Receive Lifetime Achievement Award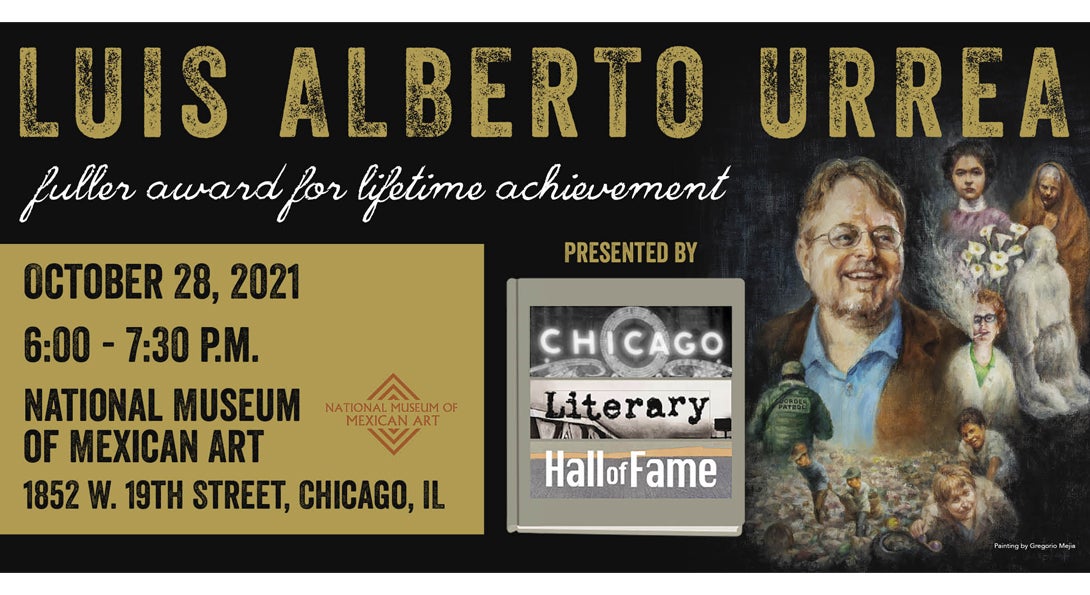 Ceremony to take place at National Museum of Mexican Art on October 28, 2021
LAS Distinguished Professor of English Luis Alberto Urrea will receive the Chicago Literary Hall of Fame's prestigious Fuller award for his lifetime contribution to literature in a live ceremony at 6 p.m. on Thursday, October 28, 2021.
Located at Pilsen's National Museum of Mexican Art, the ceremony will feature tributes from Sara Paretsky, UIC English faculty Daniel Borzuztky, and Dave Eggers, as well as a dramatic reading by actress Laura Crotte and a conversation with Urrea led by Cova Paz. Rick Najera will emcee the event.
The ceremony is free and open to the public, and will be livestreamed on Zoom. Live attendees must show proof of vaccination and wear a mask while inside the museum. Registration is required for both live and virtual guests.
Urrea will become the 11th Chicago author to receive the Fuller Award for his lifetime achievements and contribution to literature. The CLHOF's Fuller Award was inspired by Henry Blake Fuller (1857-1929), author, editor, poet, critic, and composer, one of Chicago's earliest novelists, and the author of The Cliff-Dwellers (1893) and With the Procession (1891). It is awarded to a writer with strong Chicago connections who has made an outstanding lifetime contribution to literature. Past recipients were: Gene Wolfe, Harry Mark Petrakis, Haki Madhubuti, Rosellen Brown, Stuart Dybek, Angela Jackson, Sara Paretsky, Sterling Plumpp, Sandra Cisneros and Reginald Gibbons.
Read more about Professor Urrea and the Fuller Award at UIC Today.
Modified on October 15, 2021