UIC English Alumni Win Outstanding Book Award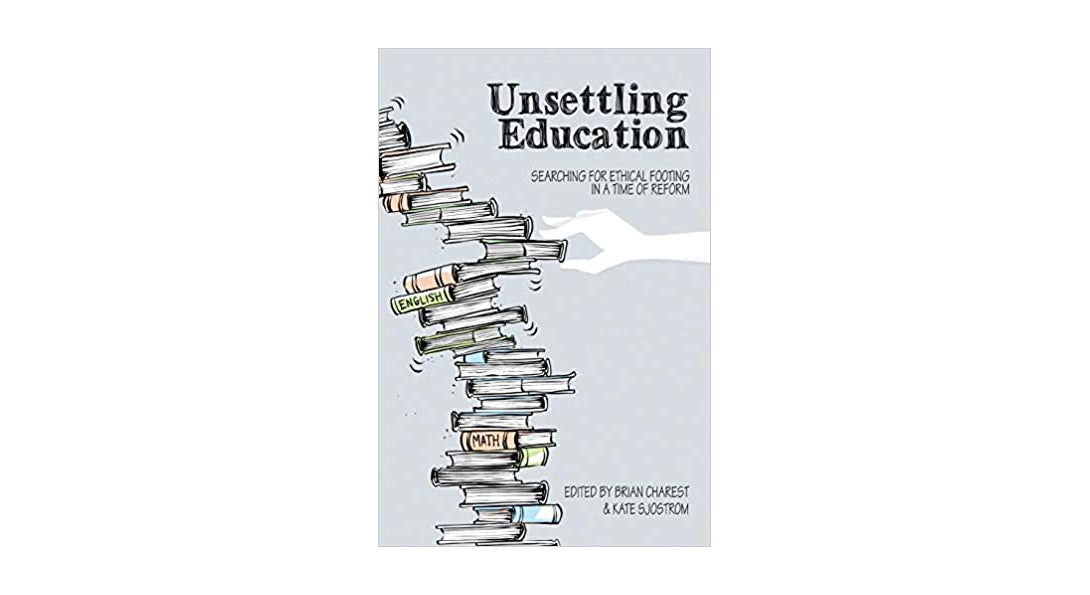 Unsettling Education: Searching for Ethical Footing in a Time of Reform, the work of co-editors and UIC English alumni Kate Sjostrom (PhD '18) and Brian Charest (PhD '13), has won the 2021 Society of Professors of Education Outstanding Book Award.
The book features essays by several other alumni of the English PhD program at UIC, including Sarah Donovan (PhD '15), Russ Mayo (PhD '20), Kevin Carey (PhD '15), and Glynis Kinnan (PhD '94).
Kate Sjostrom is a lecturer and associate director of English Education at UIC. Brian Charest is Assistant Professor in the School of Education in the Department of Teaching and Learning at the University of Redlands in California. Their volume is available on Amazon and through the publisher, Peter Lang.
Modified on March 26, 2021