Peter Coviello's "Vineland Reread" a NYT New & Noteworthy Book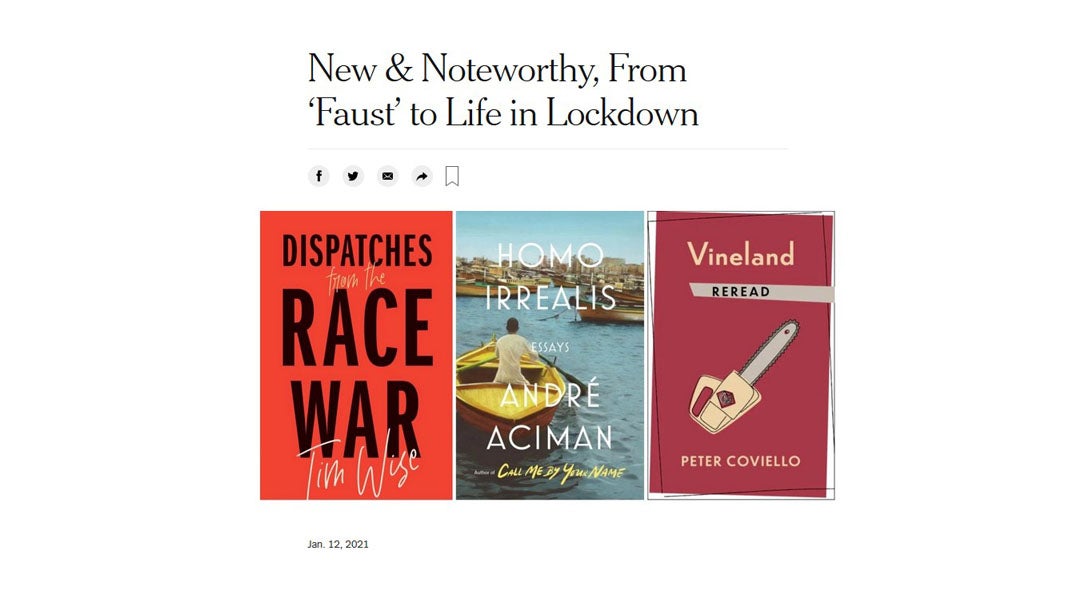 Professor Peter Coviello's latest book, Vineland Reread, was named a New York Times New & Noteworthy title for the week of January 12, 2021.
A meditation on Thomas Pynchon's Vineland, Coviello's book argues for Vineland's relevance to our particular political moment. We covered the book's pre-release in September 2020.
Professor Coviello and Gustavus Stadler will be hosted by Pilsen Community Books to discuss Vineland Reread on Thursday, January 14, via YouTube Live. Tickets are available through the Eventbrite page.
Public Books magazine will host a virtual book launch for Vineland Reread and A Visit From the Goon Squad Reread by Ivan Kreilkamp, the other recent release from Columbia University Press's Rereadings series, on January 25, 2021.
Modified on January 13, 2021