Leigha Sommer Nominated For Lincoln Academy Student Laureate Award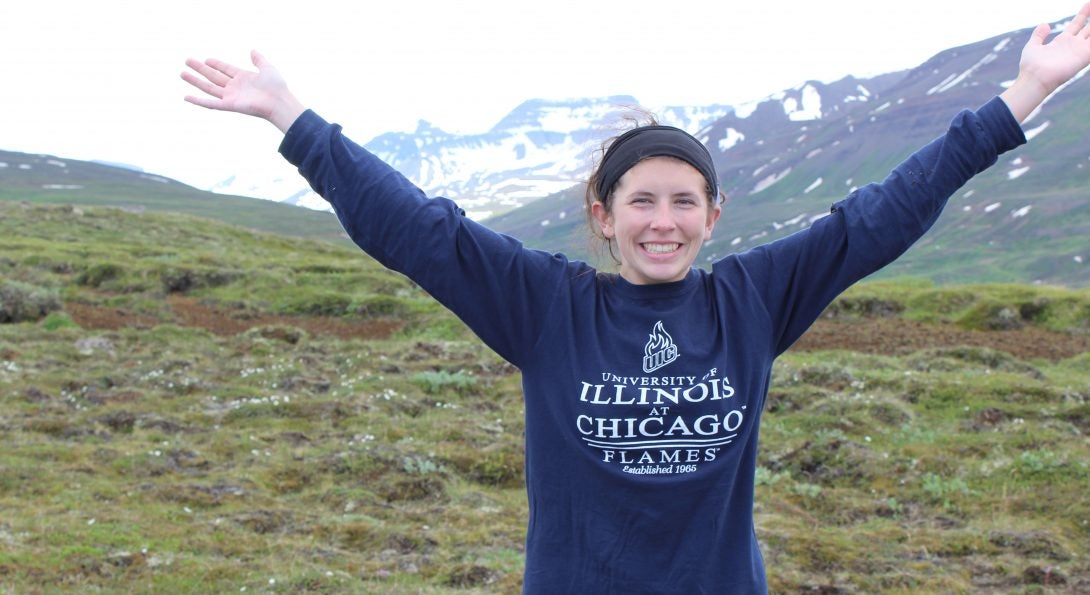 The English and Economics double major will represent UIC at the Student Laureate Award Ceremony on Nov. 16, 2019.
Leigha Sommer, a senior undergraduate at UIC, has been selected among the entire student body to receive the Lincoln Academy Student Laureate Award.
Kim Germain, the Director of UIC's Office of External Fellowships, noted that the "review committee was very impressed by [Leigha's] record of service and leadership at UIC and beyond, as well as [her] excellent academic record."
Leigha will be recognized at the Student Laureate Award Ceremony in the Hall of Representatives at the Old State Capitol in Springfield.  The ceremony will be attended by Governor J.B. Pritzker, academic trustees from Illinois universities, and members of the Lincoln Academy, as well as the guests of the Student Laureates.
UIC English is proud of Leigha's hard work and dedication. Congratulations, Leigha!
Update, Nov. 5:
Leigha has been covered in UIC Today, UIC's newspaper! Read an excerpt below:
"'I began at UIC, and I sort of reclaimed my educational experience,' she said. 'UIC gave me a chance.' […]
"'It is important to me that, in these opportunities, I am aware of my own position in society and identity and work with that,' Sommer said. 'Advocating for youth is where I feel most connected, and I hope to be able to continue my work in a meaningful way.'
"After graduation in spring 2020, she plans to attend law school.
"'I hope to be able to gain clinical experience throughout law school and eventually make meaningful strides in reform for the child-welfare system. It is something that is very personal to me and my story and to be able to promote justice for children and their families through legal representation, policy advocacy and law reform is what I am focused on,' Sommer said."
Modified on November 05, 2019