Daniel Borzutzky's Poetry Reviewed in "The New Yorker"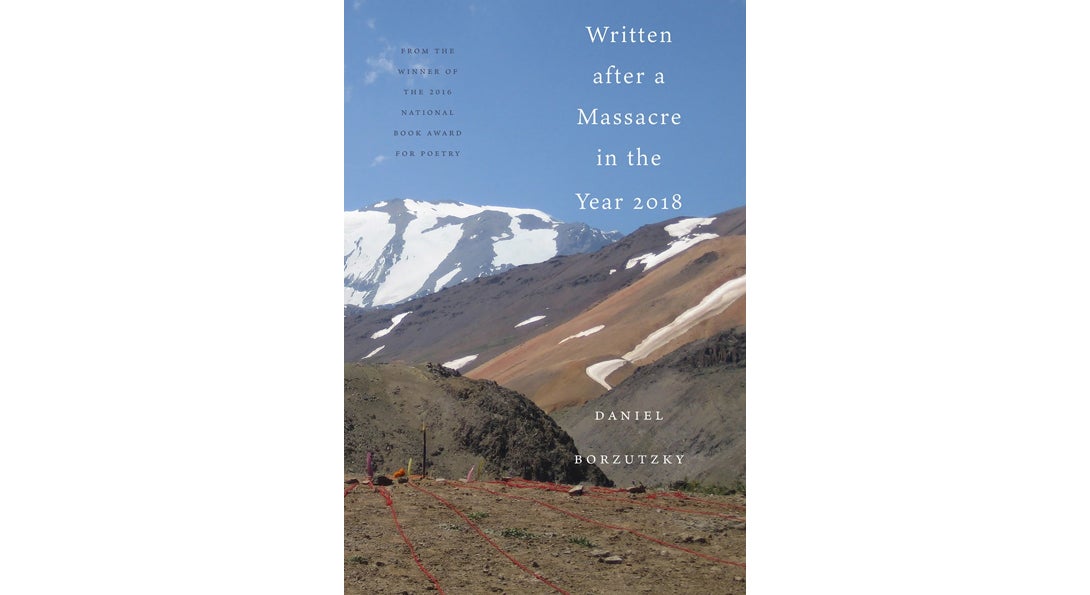 Assistant Professor of English and Latin American and Latino Studies Daniel Borzutzky's latest book of poetry, Written After a Massacre in the Year 2018, was reviewed in The New Yorker by Hannah Aizenman on March 31, 2021.
In the piece, "Daniel Borzutzky's Poems Channel Cacophony In An Age of Calamity," Aizenman says,
"Borzutzky follows in a long tradition of challenging the notion that art should ennoble the experience of oppression...'Written After a Massacre' reads as a rejoinder to the philosopher Theodor Adorno's claim that 'to write poetry after Auschwitz is barbaric.' Borzutzky situates a single, close-to-home catastrophe—the attack on his own congregation—within a constellation of American atrocity: abuses against migrants at the border, the habitual slaying of Black people by cops, the COVID-19 pandemic that has disproportionately devastated marginalized communities...But what's the point of singing about dark times if our songs won't save us? Why try to make poetry from the particular, unbearable language we are living through? 'I don't know,' Borzutzky admits, and that uncertainty is the seed from which this book takes root. 'I write because I know that I don't know.'"
Written After a Massacre in the Year 2018 is available from Coffeehouse Press and Amazon. Professor Borzutzky's 2016 book, The Performance of Becoming Human, won the National Book Award for Poetry.
Modified on April 02, 2021