Backward River Festival Highlighted in Chicago Media
Professor Rachel Havrelock's Freshwater Lab's The Backward River Festival: Reclaiming the Chicago River, which takes place this Saturday and Sunday 11 am to 7 pm at the Eleanor Street Boathouse in Bridgeport, has been covered in the Chicago Sun-Times and on WTTW-TV News rundown of 10 weekend events in the Chicago area.
The Backward River Festival grew out of the Backward River Project, a collaborative project of the Freshwater Lab that personified the Chicago River's branches. The festival is billed as "a weekend of outdoor music, arts, activism, and knowledge sharing to uplift environmental justice advocates, artists, and residents in the communities surrounding the South branch and Chicago Sanitary and Ship Canal."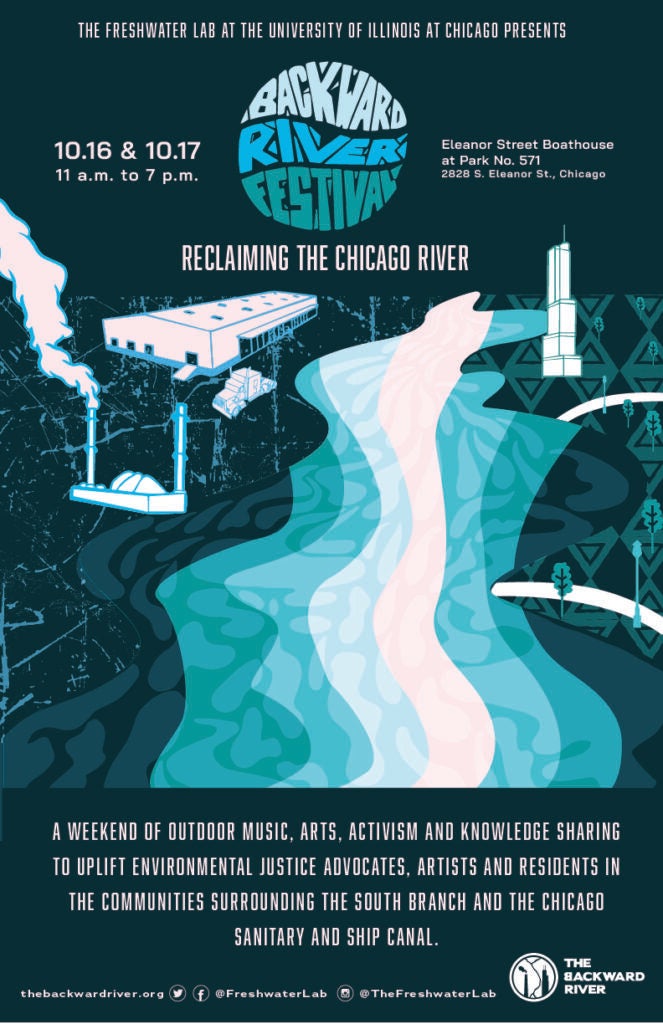 The backwards River Festival poster.