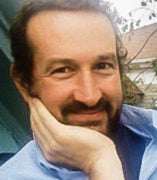 Peter Coviello, PhD
Professor and Director of Graduate Studies
English
Address:
601 S Morgan St.
Email:
CV Download:
Related Sites:
About
Professor Coviello specializes in American literature and queer theory. His research considers the entangled histories of empire and intimacy in nineteenth-century America, with particular attention to questions of secularism, biopolitics, and sex.
He is the author of three books: Intimacy in America: Dreams of Affiliation in Antebellum Literature (Minnesota, 2005), Tomorrow's Parties: Sex and the Untimely in Nineteenth-Century America (NYU, 2013) – a finalist for Lambda Literary Award in LGBT Studies, and honorable mention for the Alan Bray Memorial Book Prize – and Long Players: A Love Story in Eighteen Songs, appearing in 2018 from Penguin Books. He is the editor of Walt Whitman's Memoranda During the War (Oxford, 2004), Herman Melville's Billy Budd, Bartleby, and Other Stories (Penguin 2016), and co-editor of a special issue of American Literature, from 2014, entitled "After the Postsecular." He has written about Phillis Wheatley, queer children, prayer, the history of sexuality, stepparenthood, race and psychoanalysis, Mormon polygamy, and, whenever he has found occasion to, Prince. This work has appeared in PMLA, Raritan, ELH, GLQ, and MLQ, as well as in venues like Frieze, the Los Angeles Review of Books, Avidly, Public Books, and The Believer. In 2017-18, he was on fellowship at the Institute for Advanced Study, in Princeton.
His next book, Make Yourselves Gods: The Unfinished Business of American Secularism – a Mormon Story, will appear in 2019 from the University of Chicago Press.